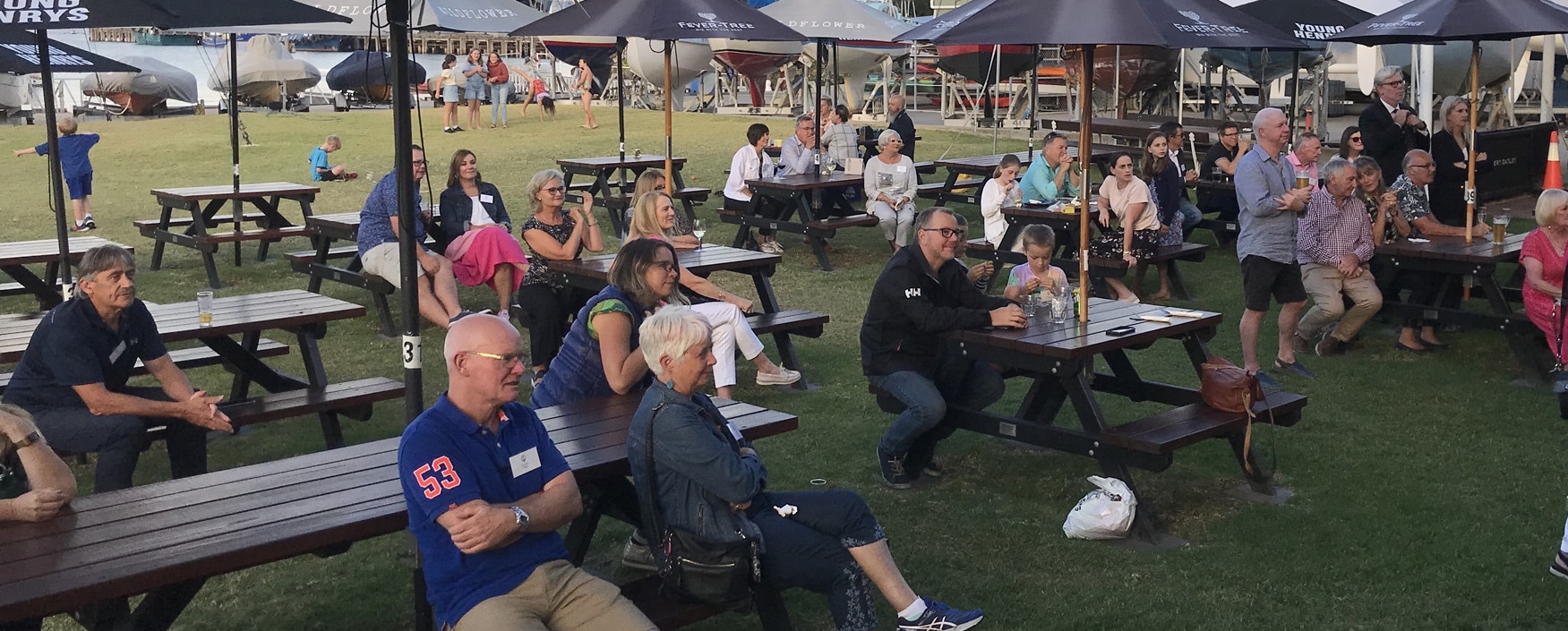 Thank you for considering membership at the Royal Yacht Club of Victoria (RYCV) or Royals at is affectionately known.
At Royals, you are encouraged to apply for membership, regardless of your sailing ability, experience, background, and whether or not you own a boat. You may wish to join for the social aspect. Our Members have been an integral to our Club since its establishment more than 160 years ago and we would love to welcome you to our ranks. The Club has a proud history as the oldest yacht club on Port Phillip, along with being the oldest 'Royal' Club in the Southern Hemisphere.
Membership subscription to RYCV will open up limitless opportunities, whether you're looking to discover sailing for the first time, try your hand at competitive racing, go for a leisurely cruise or enjoy a relaxed social atmosphere on the Williamstown foreshore. Located directly across from Port Melbourne, at Royals you can enjoy a stunning view of the Melbourne skyline while you dine in our restaurant or have a drink in the bar. Our clubhouse is the ideal venue for parties, weddings, community meeting spaces or corporate events. Friends and family of our members are also welcome to visit as well, so the Club is a great opportunity to impress at your next function.
Royals has something for all ages and interests, so even if you have never sailed before, one of our friendly volunteers would be happy to take you out and help you discover the sport we all love. We have learn to sail programs that cater to every need, along with short courses in power boating and marine safety. The Club is committed to building a strong foundation for the future generations in a safe and friendly environment.
By joining up as a member at RYCV you will become a part of our tight-knit sailing community, with people who like you, have a passion for being on the water and our fabulous family-friendly atmosphere.
Find out more about why you should become a member by contacting us today on 03 9397 1277, emailing rycv@rycv.asn.au or visiting us at 120 Nelson Place, WIlliamstown (next door to the Williamstown Police Station). See you soon!