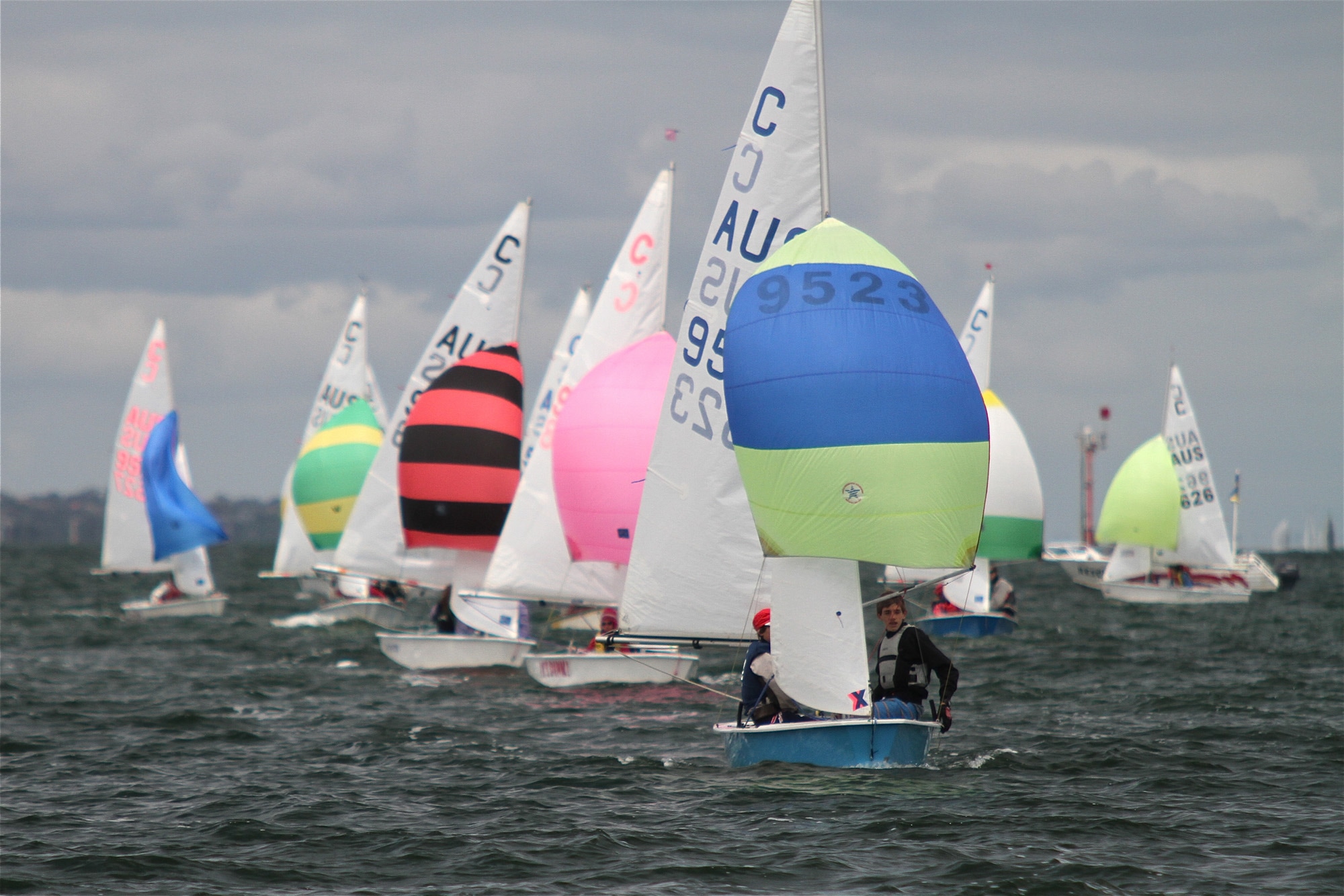 The Royals Training Centre at the Royal Yacht Club of Victoria is accredited by Australian Sailing and offers a range of training options for everyone that is interested in sailing or boating. Teaching sailing has been an intrinsic part of our history since 1872.
Whether you are a beginner or advanced, whether you wish to race or cruise, if you have a yacht, powerboat or Off the Beach dinghy we can tailor your training to suit. There are some fantastic sailing pathways which you can take at Royals whether it be in dinghies or keelboats.
In addition to offering training in sailing, we also offer courses on powerboating, and various short courses. Everything from navigations to diesel maintenance.
Click on the links below for more information on the courses provided at the Royals Training Centre and contact our Sail Training Development Manager by phone on (03) 9397 1277 or email at training@rycv.asn.au for more information.
New to Sailing?
The Royal Yacht Club of Victoria welcomes new sailors and new members. People of all backgrounds, ages and abilities are encouraged to discover sailing – no prior experience is necessary. Read more…
Tackers Junior Sailing Program
Royal Yacht Club of Victoria is the perfect for families and children in particular to learn to sail. The Club has embraced 'Tackers', a program aimed at giving every junior Australian the opportunity to go sailing in a professional, safe and fun environment. Read more…
OutThere Youth Sailing Program
The newest of the Australian Sailing programs aimed at introducing 13 – 17 year old to a range of On Water activities. Read more…
Adult Keelboat Courses
The Australian Sailing Keelboat Scheme is an exciting development for sailing in Australia. It provides a fun and accessible entry into sailing and gives participants the opportunity to improve and develop advanced skills and techniques. It is ideal for those wishing to learn to sail but are not interested in getting wet! Read more…
Adult/Youth Small Boat (Dinghy) Courses
The Royal Yacht Club of Victoria is an accredited Australian Sailing Discover Sailing Centre that runs the Australian Sailing dinghy program for all ages. The program introduces students to the basic principles of sailing, water safety, wind and tides, rigging and boat handling in small 'Off the Beach' Dinghies. Read more…
Powerboat Courses
RYCV powerboat courses are a great way to get your Victorian Powerboat License and develop your powerboat handling skills at the same time. Read more…
RYA Courses
The Royal Yachting Association (RYA) Australian Yacht Training Program was formed in 2008 when Australian Sailing and the Royal Yachting Association (RYA) formed a partnership for the delivery of the RYA Cruising Scheme in Australia. The program provides internationally recognised practical on-water qualifications from "Competent Crew" through to "Yachtmaster Offshore" as well as the complementary shore based theory courses. Read more… 
Short Courses
RYCV operates a number of short courses designed to improve skills in a specific area such as marine radio operation, first aid and diesel maintenance. Read more…
School Programs
The Royals Training Centre offers programs for school sports, holidays, after school, youth regattas and outdoor education classes. Programs are available for primary, secondary and tertiary school students. Read more…
Boat Hire
If you already have some experience sailing and you're looking for some training or racing opportunities, RYCV has dinghies and keelboats available for hire. Read more…