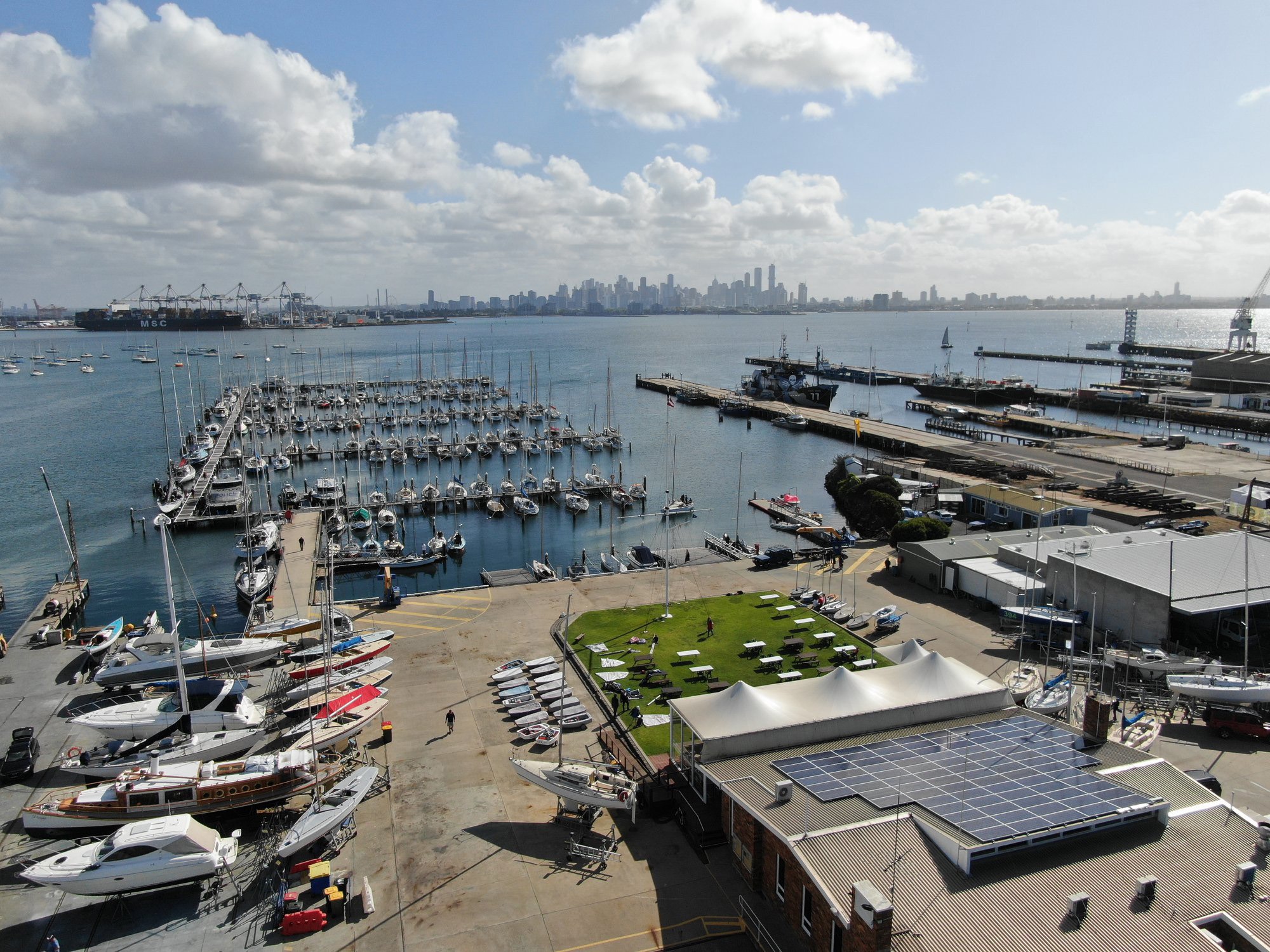 The Royal Yacht Club Victoria (RYCV) or Royals as it is affectionately known, was initially founded as the Port Phillip Yacht Club in May 1853 and remains to be one of the oldest yacht clubs in Australia. The club is situated in Williamstown, Victoria just 13km away from Melbourne with a stunning view of the city skyline and is steeped in decades of yachting history and tradition. Today RYCV boasts more than 900 members and over 300 yachts on the register making it an ideal club for sailors with all levels of experience. Sailors can enjoy reliable and steady breezes with little or no current, making it a perfect stretch of water for club sailing, or state, national and international regattas.
RYCV run over 200 races for all classes of yacht each year in fleet, team and match racing events. We have a professionally employed race manager as well as a pool of dedicated volunteers who deliver a high quality of race management. There is also an extensive range of on-water assets, with a number of motor launches and several RIBs, allowing us to run multiple courses for split or separate fleets if needed.
Our facilities cater for all types of boats, from racing keelboats to international keelboat and dinghy classes. Two hardstand cranes allow quick and easy launching and retrieval of boats into the water, while the Yard has various lifting technologies that allow larger yachts to be serviced. A substantial hardstand means even the largest of fleets can be accommodated in safety.
With dining facilities and expansive seating areas, the club is a great place to relax both before and after sailing. We can also cater for competitor functions and presentation nights in our friendly clubhouse. As current or prospective member or guest, a warm welcome awaits you.