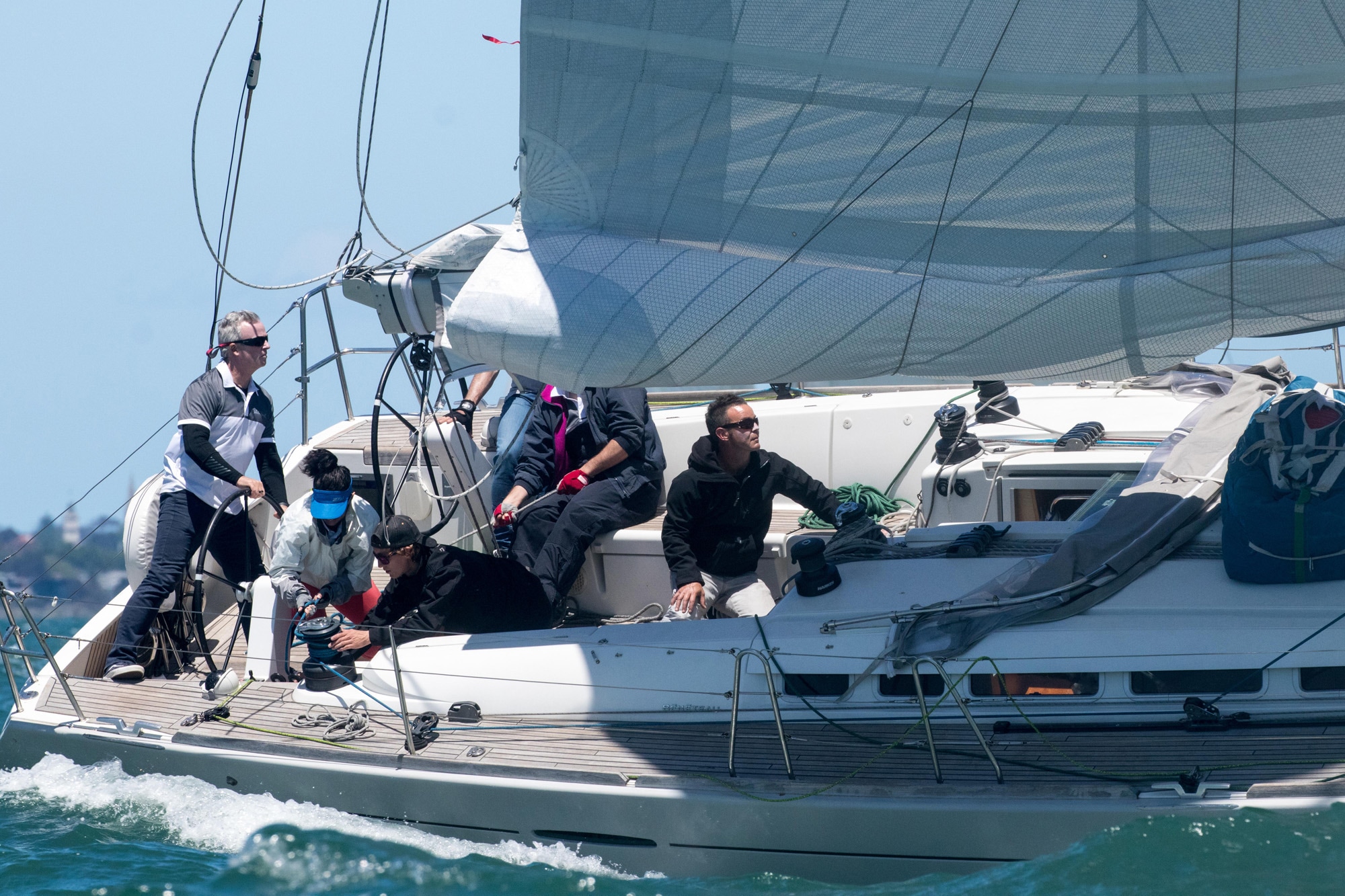 Guests of our Members are always welcome in the Royal Yacht Club of Victoria (RYCV) Clubhouse, as long as they are signed in by a Member. This ensures that we are adhering to liquor licensing, Club rules and by-laws. The sign in book is located in the lobby, near the entrance of the Clubhouse.
In every sport there are costs involved in regular usage of a facility and actively participating.  As such, Royals has passes available to those who would like to try out sailing and being a member without having to initially sign up.
To take part in a race, you will need to obtain a Sail Pass. The passes are for the benefit and safety of all sailors, so that we have emergency contact details for everyone out on the water.
ON LINE SAIL PASS
To obtain a pass, simply fill out the Sail Pass form on line.  
Sail Pass limit
There is a limit of 12 visits per annum (first six are complimentary and $15 per visit thereafter) for non-members before the appropriate membership should be sought. Members of kindred clubs must also obtain a Sail Pass, however there is no limit on their number of visits. Family members of boat owners can obtain three complimentary passes per year.
Visitors may also attend on a complimentary basis with the Commodore or Manager's Introduction. This must be approved by a Flag Officer, Operations Director or Officer of the Day.
Spot checks
Skippers are responsible for ensuring that their crew are members or hold a valid Sail Pass.
To ensure that all crew members are members or have obtained a Sail Pass, spot checks may be carried out by the Club at any time. In this event Club officials will ask to view your membership card or Sail Pass.
Why is the Sail Pass so important?
While we are enthusiastic about seeing as many people out on the water as possible, the Club also has a duty of care which must be taken seriously. In the event of an emergency on water or on land, the Club is responsible for knowing who is on site. The sign-in book and the Sail Pass system both help us to manage this risk.
The Club's liquor license furthermore stipulates that only Members and their guests are allowed on the premises. By signing in guests, we can demonstrate to the liquor licensing authority that we are adhering to this condition. Violation of this requirement could potentially lead to fines, penalties and in extreme cases, loss of license.
Australian Sailing (formerly Yachting Australia) and the Club's rules permit a limited number of occasions when non-members may race. Beyond this it is expected that the appropriate category of membership will be sought. The Club's future success relies upon a cohesive membership which continues to grow, with all users of our facility making a fair contribution. By encouraging our regular guests to become a Member we are increasing our membership, leading to adequate funding for the sport of sailing, necessary Club or marina maintenance and development. We ask that our existing Members support the Club by helping us to strengthen its membership and the sport of sailing for many future generations to come.